Focus:
Myanmar Travels and Tours
Customised tours, eco-tours for young people and international student tourism

DT 201234 - FREE AND EASY MYANMAR TOUR TILL APRIL 30 2012
YANGON- 3 days/2 nights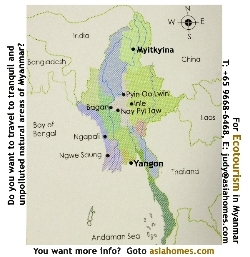 The purpose of this tour is for a minimum of two persons who want a short sight-seeing trip to Yangon.


Itinerary for April 2012 is customised for 3 adult Singaporeans wanting to visit Myanmar from March 19 - April 30, 2012.

$368 as follows:
Package includes –
*Airport transfer ( airport – hotel – airport )
* Hotel accommodation with complimentary breakfast
* Half day Yangon city tour with tour guide. Get to know the culture of the Myanmar city people, the busy Little India and Chinatown. Appreciate the grand old British colonial buildings while they are still there.
Package excludes –
· Singapore – Yangon – Singapore air tickets
· Lunch & Dinner
· Personal expenses
· Visa fees

It takes 5 days to get visa approved in Singapore. As there is a great increase in tourism to Yangon nowadays, the promotion package is valid till April 30, 2012 and is subject to availability of hotel accommodation. Air fares as at April 2012 are around $350 for MAI and $600 for Silk Air. You can book your own air fare and our tour guide will meet you at the airport and provide the above-mentioned services at $368 per person, minimum of two persons for a 3-day 2-night stay at Yangon.

Please tel +65 9668-6468 or e-mail judy@designtravelpl.com now.

Design Travel Pte Ltd, a Singapore-licensed travel agency, collaborates only with reputable and reliable licensed tourist agencies in Myanmar to provide a value-for-money, hassle-free,
pleasant and enjoyable travel to Myanmar for Singaporeans and Singapore residents.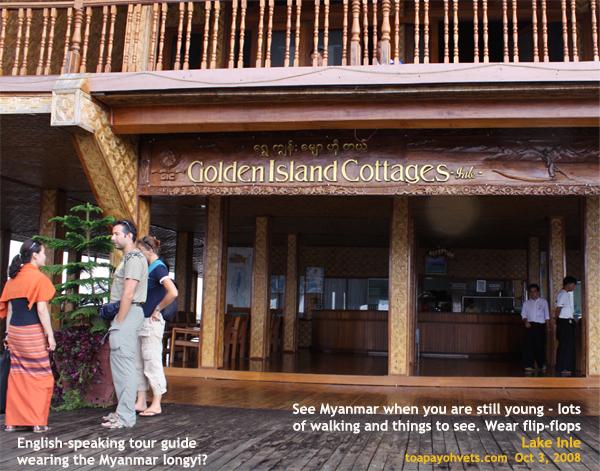 Such tours are customised and pricing therefore depends on the period of travel (peak season or off-peak season), the quality and availability of hotel accommodation, the relatively higher costs of
domestic flights, the higher cost of Silk Air fares as compared to MAI (Myanmar Airways International) fares and provision of meals.
As there is a sharp upward trend in international tourism to Myanmar after the lifting of US and European sanctions in 2012, the demand for 4- and 5-star hotels and airline booking, esp. to historic Bagan (pictures above) is extremely high since February 2012. Decent 3-star hotels may be available if you need to travel to Yangon in April 2012.
Many more Europeans and Middle East tourists and businessmen and NGOs (Non-Government Organisations) have booked up the insufficient number of high quality hotels, leading to an acute shortage of such accommodation as contrasted to 2008 when tourism was in the pits and high quality accommodation was much less expensive and begging for tourists to stay.

Presently in March 2012, Singaporeans and foreigners going to Myanmar need at least 5 working days to get their visas approved in Singapore. We can do the visa application on your behalf.

E-mail details of your specifications/queries to judy@designtravelpl.com
Tel/SMS: +65 9668-6468, 6254-3326
Fax: +65 6256-0501. For latest information on other tours, goto:
Design Travel Pte Ltd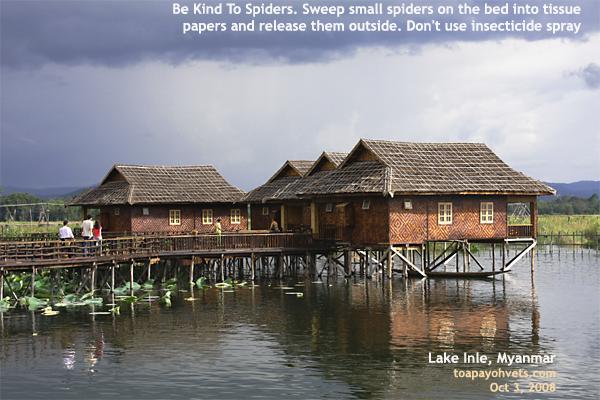 More tours at: Myanmar Tours
Design Travel Pte Ltd
Singapore licensed travel agent TA No. 02035
judy@designtravelpl.com +65 9668 6468